Special Promotion & Financing Options
Spine Care Technologies is currently offering a special promotion to all of its new customers in the United States – and globally by utilizing our distributors. Please inquire about our promotion based on your location, specific needs and requirements.
For all of our U.S. customers we are also offering a very attractive financing option utilizing Funding Well Capital.
In order to inquire about our promotion and or financing rates – please call 1-844-701-0107 or email us at info@sctny.us
In order to pre-qualify for financing offered by Funding Well Capital – please fill out the form and submit the application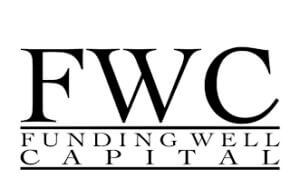 Finance Program Highlights*:
"All-In Financing" can include the cost for the device, shipping & installation, extended device warranty, on-site clinician training and cost for digital marketing based upon specific customer requirements.
60 Month Term Deferred Payments for the first 6 month
Lowest industry rates
Section 179 Compliant
Does not appear on personal credit
Easy credit application
100% of the monthly interest is tax deductible
Own equipment at the end of term
Program Requirements:
Financing available for U.S. Customers only
Minimum finance amount – $10,000
Minimum years in business – 3 years
Must be a licensed physician
*Final offerings is subject to credit approval